Ornaments
Thu, Dec 22, 2016
The morning of my flight home for the holidays I hastily came up with something for my family's arts'n'crafts gift exchange.
Luckily the Techshop was pretty quiet so I could get some time on the Laser Cutter to draw up these fellas
It took three iterations to get it right, the first was too big, the second was good but needed handles. Once you've got it though, its just a question of copy and paste to make lots!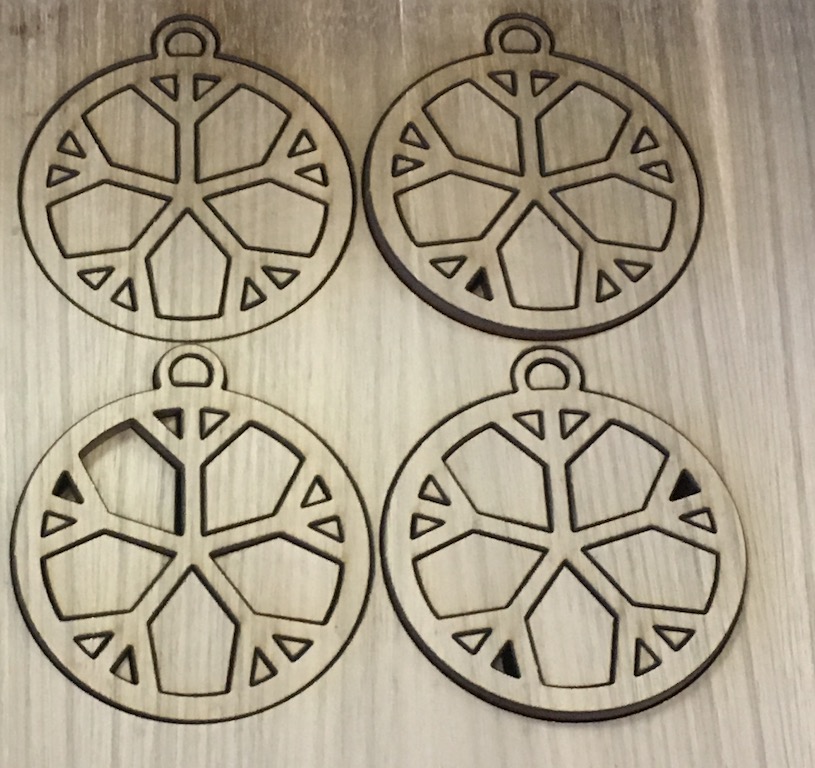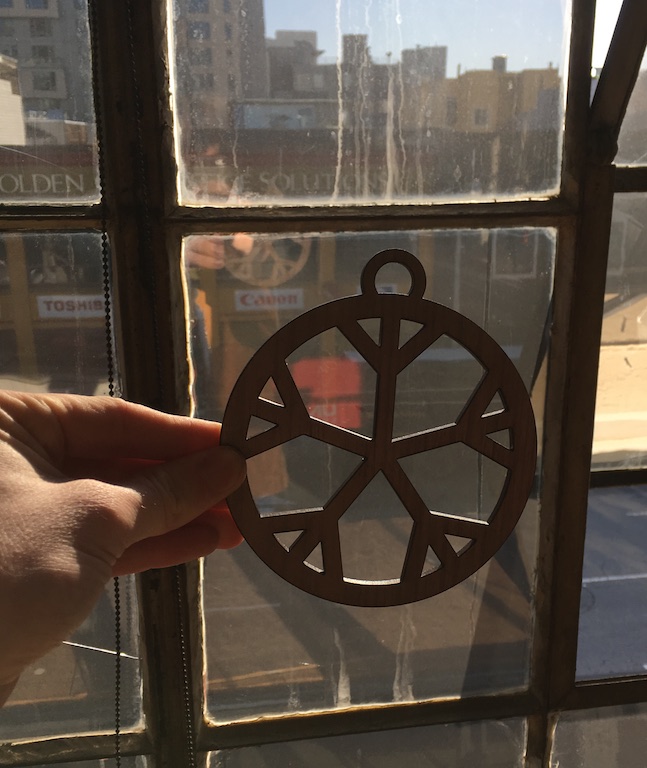 Lessons learned
The Laser Cutter slices through the MDF sheet like its butter
Equipment and Materials used
1/4inch Walnut coated MDF Sheet (~$15)
1x Adobe Illustrator
References