Danish Christmas Tree
Thu, Dec 22, 2016

Late November I made this Wooden Dowel Christmas Tree with advent-style felt ornaments (with some talented friends helping with all the ornaments).
The tree is collapsible (you just pull the branches out) which is useful for the rest of the year when its not Christmas!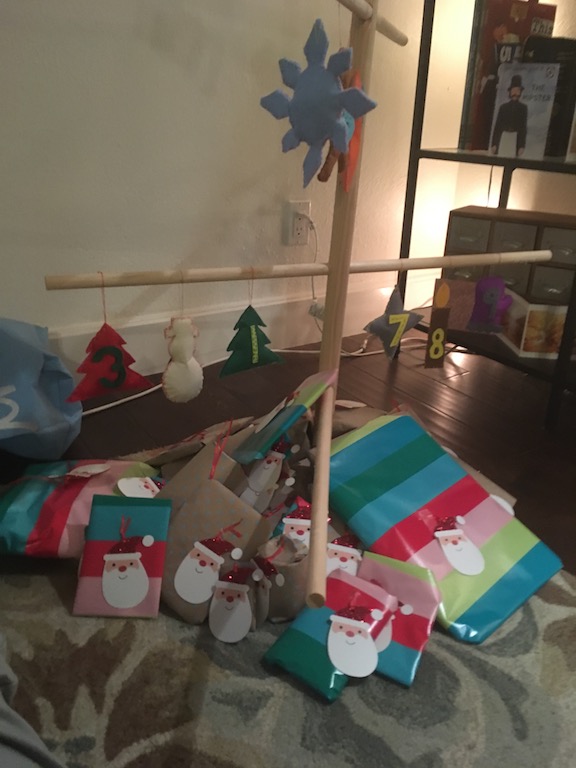 Lessons learned
Dowel is cheap
25 hand-stiched ornaments can take a while
Once you're half way through you have to finish!
Resources and References